The Theatre Association of New York State welcomes its new Administrative Secretary, John Parker of Rome, NY. John has been starring in this role snce February 1, 2016. John has an extended background in theater, having held supporting roles with Rome Community Theater for the past 28 years.  He was active in the success of two Eastern States Theater Association festivals held in Rome.  Welcome aboard, John.

The TANYS address is changed to:

PO Box 4143, Rome, NY 13442

The Theatre Association of New York State (TANYS)is pleased to announce that Ethan Coniglio, a senior at Kenmore East High School, is this year's recipient of the Ruth Legg Scholarship. The scholarship is presented annually to a senior student that has elected to pursue a theatre career path. Ethan is pursuing a course of study to include acting and a BFA. He has been accepted at Pace University to pursue his career. He is extremely interested in collaborative projects that are focused on social change.

Ethan has performed with Shakespeare in the Park (Messenger in Measure for Measure), Lancaster Opera house (Zebulun in Joseph and the Amazing Technicolor Dreamcast). Towne Players (Charlie in Willie Wonka and the Chocolate Factory).

Extracurricular activities include being a member of Kenmore East's Chamber Singers.

TANYS wishes Ethan success is his chosen field and looks forward to his contributions to the theatre arts.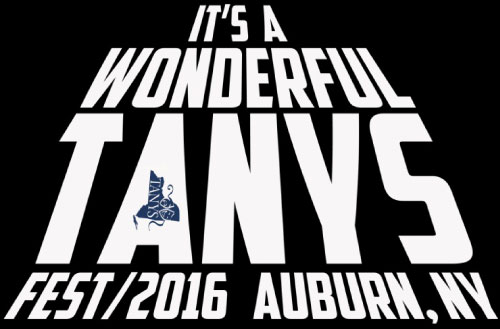 Theatre Association of New York State

TANYS FESTIVAL 2016

November 18 - 20, 2016

At

Cayuga Community College

Auburn, NY

A three day celebration of non-professional theatre from throughout NY State